If you install, please kindly also

. Thank you!


Click here to see a live preview: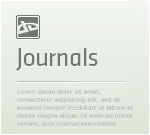 A Flower Tries To (Demo)Hi! This is a journal skin demo. You can install the skin here:

:thumb277334007:

Cupcake ipsum dolor sit amet chocolate tiramisu. Caramels bear claw sugar plum jelly-o chocolate fruitcake chocolate cake cake oat cake. Apple pie biscuit wafer sugar plum halvah candy canes wafer jujubes. Pudding lollipop cotton candy lemon drops brownie. Chupa chups cookie caramels. Jelly-o carrot cake dragée gingerbread gummi bears chupa chups icing. A demo list:


Item one
Item two
Item three


This is a link.

A larger title
Lollipop soufflé sweet apple pie apple pie pudding cake lollipop faworki. Sweet pastry tart pastry. Pudding

You can edit the top menu with your own links, or delete the top menu altogether. To do so, after you have installed the skin, create a new journal entry, click the edit skin button, and edit the Header section with your own links (or delete everything in the Header section).

Tested with FireFox 8, Internet Explorer 9 (doesn't support text shadow), and Chrome 16.

Code that you can use:

For the bigger title:

<div class="title">Here's a big title</div>

For the smaller title:

<div class="stitle">Here's a smaller title</div>


For a box:

<div class="fbox">Put whatever you want in here!</div>


Brush:
[link]
, pattern:
[link]
Cupcake ipsum:
[link]